Why You Should Install Window Blinds
Windows are a big feature in most parts of the house including bedrooms, living rooms, bathrooms, and kitchens. This is why many homeowners invest in purchasing window curtains or hiring window blinds contractor in Singapore to install blinds. While curtains make a cheap option to enhance the look of the window area, the blinds are considered to be a better option in terms of practicality and durability.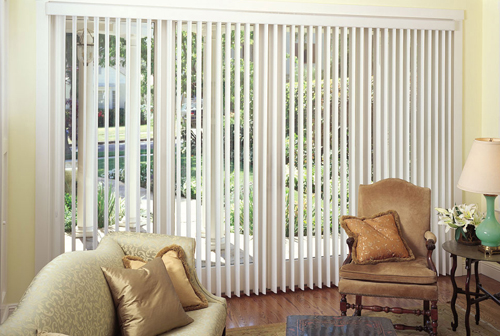 Installing blinds is one of the most effective and easiest ways to instantly give a room in your home a low-cost makeover. But why should you choose window blinds over typical curtains? There are plenty of reasons why you should! Whether you want to install window blinds for aesthetic or practical reasons, here are some advantages of installing them in your home.
Countless Styles, Types and Patterns
Window blinds are available in an endless variety of colours, styles, types and patterns, which enable homeowners to create the perfect look in their living room, bedroom, kitchen or bathroom. Some of the most popular choices include mini blinds, roman blinds, vertical blinds, and cordless blinds. These types of window blinds are very elegant, which means you can quickly transform a boring room into a sophisticated place to relax. When you visit a window blinds company in Singapore, you can find various types of blinds such as pleated shades, aluminium blinds, roller/solar shades, vertical blinds, and wood and faux wood blinds. These blinds are safe for children and pets.
Control the Amount of Light Entering the Room
Probably the main reason why several homeowners install window blinds is to reduce the amount of light that goes inside the room. Window blinds give the user more control on how much light can enter the room. If you don't want any light to penetrate through the window, you can cover the entire window. Otherwise, you can just part the window according to your preference. Some window blinds, for instance, are fitted so tightly together making them perfect to prevent any light from coming in. It is perfect for a room where you can designate as a theatre area or in your bedroom if you don't want any light to wake you up every morning.
Less Maintenance
Unlike curtains which you need to replace when they get dirty or worn out, the blinds are typically easy to maintain. Less maintenance is one of the best reasons to own window blinds at home. In fact, the majority of the blinds only demand a quick wipe using a damp cloth to remove the accumulated dust and dirt. If you use curtains, they need to be washed every once in a while to keep them looking good, but for blinds, they can still appear pleasant for a long period even with less maintenance. Blinds are also long lasting options, especially the ones made from aluminium or wood, meaning you won't need to buy new ones until you decide to change them. 
Complete Privacy
And finally, one of the best reasons to install window blinds in your home is to get complete privacy. Window blinds can provide you with a higher level of privacy that you may not enjoy from other options like curtains. You can hire a professional window blinds company to install top-down shades for the ultimate in privacy control. These window blinds allow you to lower the shade from the top so that the natural light can enter while still letting you enjoy as much privacy as you want.