Why You Need Window Blinds In Singapore
Installing window blinds in Singapore is one of the most effective ways to instantly improve the look of a particular room in your house. While some people still opt to hang curtains in their windows, many homeowners are now choosing to have blinds for several reasons. Basically, window blinds are installed to keep the sunlight from getting inside the room. However, these blinds can do so much more than shield you from the lights. 
The Benefits of Window Blinds Singapore
Window blinds are more than just a home decor and sunlight control. Using blinds offers plenty of benefits that one can truly enjoy.  So, why should you install window blinds? Whether you want to install them for aesthetics or practical reasons, here are some advantages of having window blinds in Singapore. 
Control The Light Entering The Room
The primary reason for installing window blinds is to have more control over the amount of light that enters your room. You can cover the entire window if you don't want the light to get inside, or just partly close the blinds so there will be enough light. The slats on the window blinds are tightly fitted together so that they can block any light to go through. If you don't want any light to wake you up every morning, it is highly recommended to install window blinds. Window blinds are likewise ideal for any room used as a theatre.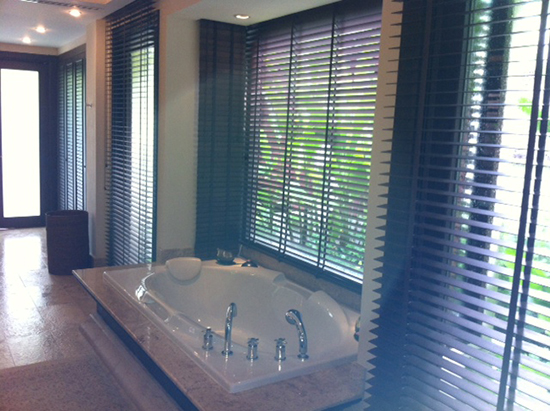 Blinds Give You Privacy 
Window blinds don't just control how much sunlight you want to let in your room, but they can also keep strangers from getting a glimpse of what's inside your room. The blinds can offer you a level of privacy that you might not get from hanging curtains. Since your windows are covered with blinds, strangers will not be able to know how your room looks like and what things you have inside, thus adding more security measures to your private space. Meanwhile, you can choose to have top-down shades if you want ultimate privacy. 
Great Room Decors
Window blinds are available in a wide array of patterns, colours, and styles. With countless of choices with the type of window blinds, you can create whatever look you wish to achieve in your bedroom, kitchen, living room, or in any room in your house. Blinds can be made from different materials such as wood, aluminium, plastic, faux wood, and others. It means you have different options to decorate any room. For instance, you can choose the faux wood or wood to add a classic touch to the room. The aluminium can exude modern appeal to the living room. No matter what your choice is, be sure it complement with the furniture in that particular room.
In choosing window blinds, always pay attention to the size of your window so you can get the right blinds. Cordless blinds are suitable for homes with children or pets as they are safer but can still be elegant. 
Easy To Maintain
One of the best things about installing window blinds in Singapore is that they are absolutely easy to maintain. Most blinds just require a quick dusting or wiping with a damp cloth from time to time. When you use curtains, you need to replace them once in a while and then wash them. In addition, window blinds can last for several years specifically the aluminium and wood types, meaning you don't have to replace them until such time you decide to have new ones.