5 Reasons Why You Need an Awning in Singapore
Maybe you have passed by a lot of homes with awnings and wondered what the purpose of having it. Some homeowners hire an awning company in Singapore to install this item to provide protection against the scorching heat of the sun while others get it for aesthetics purpose. Depending on your needs, awnings can be very useful at home.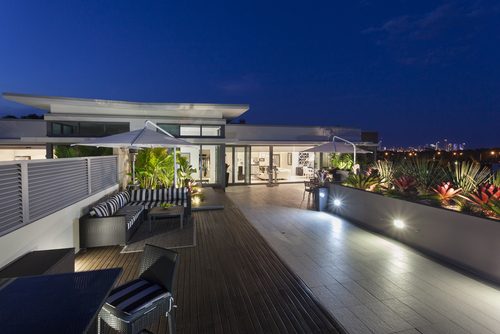 Come to think of it, an awning can give you an extra outdoor space you desire and can shield you from the sun or rain at any time. It means you can enjoy the outdoor view even when it's drizzling or too hot outside. So to help you decide why you need to find a Singapore awning company, here are some of the wonderful benefits of having an awning at home.
Benefits of Awning
Reason #1: Protects from the Sun
The most common reason why homeowners install an awning in their home is to provide shade from the heat of the sun. An awning allows you to savour the beautiful sunshine without having to the need to apply a sunscreen on your skin. With a high-quality awning, it can block about 98% of the harmful UV rays the sun emits, thus you and your family can have a fun time outdoor while staying sunburn-free. There will be no effort on your part to protect your family from the sun, no need to bring an umbrella or apply greasy sunblock lotion.
Reason #2: Save Energy Cost
Let's face it. Living in a tropical area means there are many months when it's pretty hot, which can lead to turning the air conditioner on for several hours. And what's the result of this? Obviously, it will result in increased utility bill! But when you install an awning, it can provide ample shade and help regulate the temperature in your home, even with the windows opened. Depending on the window's location, the awnings can minimise the heat gain by approximately 60-70% during hot months. Awnings can prevent the solar radiation from penetrating through the window glass. As a result, it can decrease the air-conditioner usage by up to 50% and save you money on your monthly utility bill.
Reason #3: Protect Belongings
The fact that awning can prevent the scorching heat of the sun from penetrating through the windows, it can help increase the life of your outdoor furniture and keep the interior furnishing in stellar condition. The awning can hamper the sun from wreaking havoc on your valuable furniture, hardwood floors, and fine art. When your belongings are always exposed to the sun, it will cause inevitable fading, peeling, or cracking. But with an awning, they will stay looking new for a longer time.
Reason #4: Improve Aesthetics
Basically, installing an awning in your premises can improve the appearance of your home. Awnings come in a wide variety of styles and fabrics with great precision, thereby helping increase the beauty of wherever they are installed. You can choose the one that reflects your taste and preference from the large selection of deluxe patterns, shapes and prints.
Reason #5: Increase Livable Space
Since awning can provide ample shade, you will be able to add a new living space in your premises. You can relax outside like you are inside your house while getting all the benefits of the outdoor view. This newfound space is ideal for family bonding every weekend, playing games with friends or for hosting parties. With the help of an awning contractor in Singapore, you will be able to increase your livable space without undergoing a major renovation.